We have put together some frequently asked questions. We regularly update this page to keep the FAQs fresh. Please contact us below otherwise. We are happy to explain anything you need to ask about out products.
What happens after the Warranty period?
We maintain sufficient spare stocks of POS Terminals, Accessories and Spare Parts to honor Customer Warranty. But in the event of the hardware product is out of Warranty we only charge a fair transparent amount for Spares and Repair Costs back to the Customer, while keeping the speed of the job usually within 24Hrs.
Generally EzyPOS provide all our brand new POS Systems and accessories with 12 months return to base warranty unless otherwise stated on the invoice. We stand by both our Software and Hardware products and try our level best to help Customer 24/7.
We pass on the warranty we get from the Hardware Manufacturers to our Customers, while keeping sufficient replacement and repair stock available ready for the warranty job. Means you don't have to wait weeks until you get the good returned from the manufactures.
Simply because, POS systems are running a business and one thing a business owner can not run the business without is the POS System.
Can you take Online Orders?
What our software can do …
is when you get online order to your Provided SMS, GSM Printer or Email; to put the order through EzyPOS and recognize the order as an Online Order and tell the system, what provider you got the order from and if the customer making the payment to you or has already made the payment to online site.
This process make you generate reports based on your online orders to reconcile payments and commission in an efficient manner. You have something to compare the provider statements. Main providers we see of such services are menulog, delivery hero, eatnow, menu247, etc.
What our software can not do …
is to automatically retrieve orders from online sites and automatically process them. This operation is technically possible, but affordability of infrastructure of maintaining these types online services are very expensive and it out-ways the commercial value for an average business.
Can you customize the POS System?
Absolutely yes. Our Point of Sale Hardware together the software creates the personalized solution for your business. No two businesses are the same. We can customize the pos system according to your special needs.
Although minor developments delivered free of charge, there could be an extra development fee if your request unique to you to cover out time and effort.
Our delivery and training team is knowledge enough to provide you a solution 99% of the time. If there was a difficulty, we will inform you well before we proceed to save time and money of both parties.
Do you do onsite Training for Staff and Owners?
If you purchase the best seller pos system from EzyPOS, the system comes with onsite Training for Staff and Owners, unless otherwise stated on the agreement.
We believe you will not have time to look in to training manuals during the busy time setting up your new business place or running your existing business.
So, we have taken the steps to feed the menu into the systems, train you on major components of the software and train your staff. Once we delivery you can be rest assure the POS system is ready to trade.
That's what makes EzyPOS Point of Sale Systems are more personalized POS system for your business.
Are there any EzyPOS Training Videos?
Answer to that is YES. Youtube is full of EzyPOS Training Videos. Just search "ezypos" on Youtube.
Most of the major topics such as Service, Order and Training Payments, Products Setup, Customers and Users Setup, Configuration and Backup of Database are covered in these EzyPOS Training Videos.
If you have any difficulty explaining or understanding, please call one of our staff.
Are there any License fees or Annual fees for this POS Software?
Not at all. EzyPOS software is based on a great open source software called "Openbravo". We have invested many quality hours enhancing this software to compete with major POS Software in the market.
We have listened to Business Owners like you in Retail and Hospitality industry for your ideas and improvements for features for the software. In our experience now we find that we answers a good 99% of Operators and Business owners requirements with our EzyPOS software.
EzyPOS will not have any license fees or annual fees to lock you out. And we will never will.
Are there any ongoing Costs?
Absolutely not. EzyPOS does not charge customers with any annual or ongoing fees.
Please visit our warranty terms and conditions for all information related to you product warranty and terms. Your product is covered by a warranty for a period as state on the invoice. This is usually 12 months.
Some POS systems providers supply POS systems cheap and tie customer to contracts for period and long at 5 years.
There has been situations we have come across, where customers are held system lockdown by very famous POS systems providers until they pay license fees.
In a society of Business Consumers hate lock-in contracts, we agree on license fees is an old concept making money. We truly agree with it. Our softwares does not have license fees as such for you to continue to pay for uninterrupted use of your POS system. What you pay us, it's what you actually get products or services in return.
Can I use this POS System for Pizza Shops?
EzyPOS is designed to quick pick options you need when taking orders for Pizzas.
Your customers can choose different types of Crust. They can ask to add Extra cheese, Extra salami , No garlic, No anchovies … the Choices, Options, Extras are limitless. With EzyPOS you do all these at a press of a button. Everything is clearly printed so that it makes the Pizza makers job error free.
You can take Takeaways and Deliveries easily. Take the Customer name and address for the first time and and quick choose these information when the same customer calls or visit you again.
Come and see our DEMO and you will see that with EzyPOS, you pizza making business and managing customers is not that hard. See our Customer Portfolio for some of our business partners in this industry happily using EzyPOS in their everyday business.
I need to give Loyalty card to Customers. Do you have that?
EzyPOS Customer Loyalty Module let you create PVC loyalty card and get customers to register for Spot Discounts or VIP point or Both.
You can Temporary print Customer Loyalty Card from the Receipt Printers too.
Collecting Customer Information is one of the biggest marketing/promotions starting point of a business. Our Customer Loyal Module let you to achieve this purpose and make ways for repeat business for customers too.
Does your POS System take Reservations?
Reservation is one of the good Features EzyPOS Restaurant Software. Reservation will completely replace you manual reservation book.
Reservation is a feature you get free of charge. It's a part of your POS program.
You can take the customer details, reservation date, time, any special comment. On the day before you can call the customer and verify the conformation of reservation. There is Reservation report feature with EzyPOS that help you out with this task on a daily basis.
Can I just request for a QUOTE?
No two POS Systems are same. Equipment required and Software configuration in setting up a POS system in different industries differs from one business to another.
We strongly recommend you as a potential customers to visit us at [psp_address id=987 show_street=true show_city=true show_state=true show_zipcode=true show_country=false]
(By Appointment) and DEMO our system. We have a range of POS Products, CCTV Alarm Products and much more on display in our showroom. It help you to understand what options you go with and us to be specific on cost factor obtaining a POS system from EzyPOS.
We don't just sell POS systems. We give you a package solution and after sales support for you to have a smooth business operation. Just see our existing customer portfolio for proof.
Do you do remote support?
We do provide you remote support. For both existing Customer and non EzyPOS Customers.
All EzyPOS terminals are equipped with remote desktop support software. All you have to do it contact us and get us to login to your system to see the problem you have. 99% of the time, most of the issues are errors in configuration,  operator error or customers not understanding a feature not setup properly.
We have come across many customers any customer whom have bought cheap POS systems online and having trouble getting service from the supplier. Unfortunately our help on these matters are very limited.
What happens if the POS system breaks down?
we understand it makes a big impact for your business in the event of your POS systems breaks down.
We will talk you through first if it's something we can fix over the phone. we are always there to support you via Remote Login to the Terminal and Fix any issues.
If it's an unfortunate event of a Hardware Failure, you always can bring the equipment to us for repairs or replacements free of charge.
Out Technical Staff can visit you with in 24hrs in case you visiting our repair shop is not possible. We travel with backup POS Terminal and Accessories to provide you an efficient service.
How much can I save with a POS system?
TIME, MONEY, CUSTOMER SATISFACTION. Savings you get from a POS system depends on what you identify as area of improvement you need in your business.
See the daily saving with a POS system.
Avoid Mistakes – Make $4 mistake twice a day saves $8
Take Orders Fast – Take an Extra 2 orders worth $12 a day, makes extra $24
Bill Everything – Never miss billing meal items after the customer is gone, Saves $20
Save Man Hours – Reduce 2hrs Labour at $18/ph, saves $36
Reduce Theft – Reconcile daily collection, saves $50 note!
… this is as minimum we can identify the areas of improvement.
Most of all, Customer satisfaction with fast clean reliable service, trust with what's been billed and revenue you improve with repeat customers.
Can I remote access the pos system?
Yes. You can remote access the POS Terminal via Remote Desktop Software.
This is the same software that we login to your POS Terminal to provide technical support.
You can access all features of the POS system with remote login. Check your Sales, Cash flow, Inventory, etc. It doesn't matter where you are in the world, as long as both you and POS Terminal is connected to internet
What after sales support services do you provide?
EzyPOS values customer satisfaction very much. We provide Remote Support, support services, Onsite Visits and Information on Website.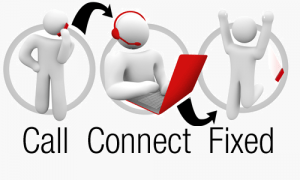 All our POS system comes with Warranty and After Sales Support, unless otherwise specified. We provide our support via remote desktop and customers are advised to have internet on business premises, as remote support software require internet.
You can call our support line on 03 9005 2010 24/7 for help. See our Warranty, Terms and Conditions page for more details.
How much POS system cost?
Combination of POS Hardware, Software, Warranty and Support makes the total cost of POS System.
An average business spends about $2000 worth of POS Hardware (POS Terminal, Printers, Cash Drawers).
And spends about $1000 for POS Software installation, menu setup, delivery, installation, Training and After sales ongoing Support 24/7.
So, for you to get an idea, the cost of our Popular POS System is about $3000 to $4000 (Plus Taxes) fully installed, up and running, ready for trading.
How important is the POS System Security?
EzyPOS give the fullest attention to it's Users Management and Security.
We usually based our systems on Windows 7. EzyPOS has different levels of users that you can define. Therefore, EzyPOS systems gives you the highest security for your information and data, while keeping the system not too complicated.
EzyPOS software can accommodate different levels of Roles such as Administrators, Managers, Employees, Guests, etc and Users with individual passwords.
Is the EzyPOS system web based? I am confused.
EzyPOS is a fully locally installed Point of Sale System Software. Our system will work with out internet. However, if you choose to get remote desktop support from us, obviously you need internet to run the remote support software.
Remote Support help our customers to get quick solutions you might encounter on your day to day activities. This could be something you don't remember how to do, some configuration changes you don't understand. We can attend to your issues fast through remote support.